Wet Winter, Wet Spring, Wet Basements
4/1/2019 (Permalink)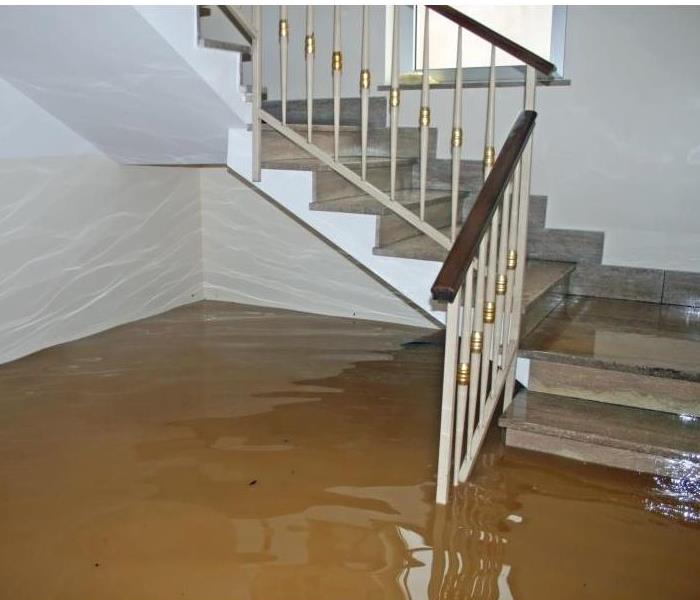 Basement Flooding? Call SERVPRO of Jackson & Ross Counties Today at 740-286-2550. We are always here to help!
We sure have had a wet winter in Southern Ohio! With consistent rains possible through the Spring, homeowners should be on the lookout for moisture in their basement or crawlspace.
Water follows the path of least resistance, finding cracks and holes through basement walls. Flooding can often be attributed to insufficient drainage around basement walls, heavy rains, a faulty sump pump, or a combination of these factors.
Our SERVPRO Franchise Professionals are highly trained in water damage restoration including basement and crawlspace flooding. We have the experience, expertise, and equipment to remove the water and dry your basement properly. Our water removal and drying process emphasizes monitoring and documentation to validate your property is dry.
24 Hour Emergency Service
Faster to Any Size Disaster
Highly Trained Water Damage Restoration Specialists
Locally Owned and Operated
Basement Flooding? Call Us Today 740-286-2550
24 Hour Emergency Water Removal Service
Basements can flood day or night, on weekends and even holidays, and that's why SERVPRO Franchise Professionals offer 24 emergency service, 365 days a year. You can expect an immediate response time, day or night.
Highly Trained Water Restoration Specialists
As water damage specialists, our team of trained professionals have the expertise and advanced training that enables us to get your basement dried properly and any affected belongings cleaned and dried. We use scientific drying principles and provide validation and documentation that your property is dry and the job is complete. Learn about water damage training/certificates.
Proudly serving Jackson, Ross, and surrounding counties for over 10 years, we have weathered a few storms and are always here to help!
Call us today 740-286-2550.